Employer solutions
SOS Recruitment specialises in the placement of temporary, contract and permanent staff across all levels and sectors. We actively partner with employers to understand current and emerging staffing needs.
We are recognised for our personalised, knowledgeable, skilled and professional service.
To help you find a suitable candidate, we can:
review our available candidates for a talent match
provide a job analysis and work value assessment of your vacancy
develop an advertising strategy for your vacancy.
When you need a position filled, submit a job order request.
Find a suitable candidate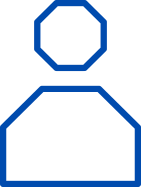 We undertake a thorough candidate vetting process, including:
reference checks with at least two recent relevant referees
seeking evidence of educational qualifications
verifying identify
verifying Australian Citizenship or visa status
undertaking a criminal history check, if required
undertaking skill tests, if required
arranging interviews in our boardroom, if required.
We can also undertake psychometric testing of applicants with a qualified psychologist (fees apply).
"SOS Recruitment are a high end, convenient and professional recruitment agency that are extremely easy to work with to meet opportunities and goals in relation to the workforce." Harry (Google review)
Fill a permanent position When you need to fill a permanent vacancy, we can select a suitable candidate from our database or advertise on your behalf.
Advertising on our website and Seek is free. Other specialist print or online advertising may incur a fee. We can advertise under the SOS Recruitment logo if you prefer to maintain anonymity.
Once we have attracted applications, we will assess candidates using your criteria, as well as key capabilities such as:
communication skills
ability to work under pressure
ability to meet deadlines
flexibility
ability to work within a team.
Organise a temporary placement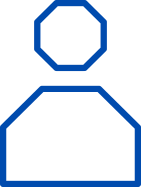 Our extensive register of talented job seekers are ready to work at short notice. All our candidates have been personally interviewed and assessed for their skills and attributes, including:
communication and liaison skills
ability to work in a team
flexibility
work ethic.
We're experienced in matching temporary/labour hire placements quickly and efficiently across a variety of fields, including:
accounting, bookkeeping, payroll and finance
administration, executive/personal assistants, reception and data entry
IT/ICT and web development
policy development, project management and research
human resources and training
marketing, public relations and communications.
If our labour hire staff leave prior the expiration of the contract, we will aim to find a replacement for you at no extra cost.
Recruit in bulk When you need to fill multiple positions and don't have the resources to manage the process in-house, we offer a full staff selection service. On your behalf, we can:
advertise the positions
respond to telephone inquiries
send job descriptions, duty statements and selection criteria to potential applicants
receive and register applications, and provide a list to you
shortlist applications and provide you a brief summary of each applicant plus a detailed assessment of each applicant against the selection criteria
prepare 'Reasons for Non-interview of Applicants' for the Selection Advisory Committee's report.
Source a scribe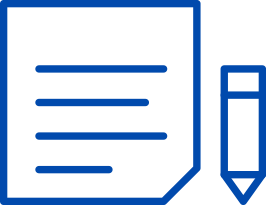 Scribing consultants must have high level skills to support government agency recruitment rounds.
Our scribes are managed by a specialist in government human resources, policy and program delivery. Scribes have been carefully vetted to ensure they have:
strong APS staff selection and recruitment experience
suitable knowledge of APS recruitment policies and procedures
high level oral, written and liaison skills
interpretative skills.
Get started
Talented job seekers are looking for their ideal job. Let us make a match.
Send us your job order request.